200 HOUR YOGA TEACHER TRAINING

LOCATION | THE YOGA BARN, BALI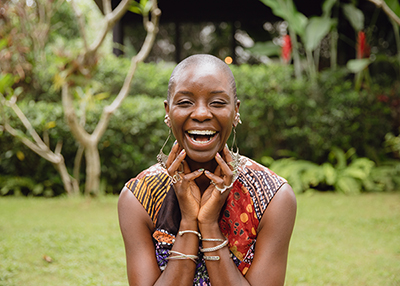 Dear Carriers of Womb Wisdom!
This 200-hour Womb Wisdom WellBeing (WWW) Yoga Teacher Training is a comprehensive immersion in women's health, self-care, embodied movement, and mindfulness. We offer a feminine approach to yoga that honors integration and harmony.
An exquisite unraveling to awakening your pure Self.
Join us for an exciting introduction to the mysteries of the womb, and methodology of yoga from an Inner Energy perspective.
This 200-hour yoga teacher training will empower you with the knowledge of your own feminine body and an understanding of the inherent cyclical wisdom rooted in the collective womb. Together, we will explore womb wellness and an approach to yoga that celebrates the different stages of a woman's evolution.
This training covers a variety of topics that are centered around womb care & women's health which encourages a positive shift in how we view the menstrual cycle and aging . We learn about what the menstrual cycle actually is and how it is a potent source of creative power for many women and how many more can access their own inherent power and birthright.
Join us for an exciting introduction to the mysteries of the womb and the methodology of yoga from an Inner Energy perspective, and emerge as a guide for others on their own journey of self-discovery.

"The womb is more than just a physical space, it is a portal to our deepest selves and the collective. Wisdom is the understanding that within our wombs lies a powerful, intuitive force that connects us to the rhythms of nature and the cycles of life. Embracing the practice of yoga alongside the stages of womanhood is not just about understanding our past, but about claiming our power in the present and shaping the future we desire. Womb wisdom is the key to unlocking our inner strength and inhabiting our full potential as custodians of womb power."
– CHOCOLAKO
FOUNDER OF YOGA INNERGY™
Experience the elements of vinyasa, yin, and yoga nidra as Innergy.
During each module, you will
1)
deepen your understanding of womb wisdom as creative power,
2)
embrace how mind-body connection activates self-awareness, and
3)
supports how you and your students show up authentically and powerfully in the world.
As a participant of this training, you will embody moving meditation as a way of life and receive tools to confidently prepare you to teach yoga on and off the mat. Module topics include asana, anatomy and physiology (specifically of pelvis), pranayama, meditation, ayurvedic nutrition, ethics, biomechanics, professional development, the foundations of vedanta, yogic philosophy and more.
This training is designed to equip you with customizable tools and serve as a guiding template for your future growth as a teacher. You will learn how to merge movement with awareness, and eloquently lead students through a fun and 'innergized' yoga practice.
Whether this training is for a professional pivot or personal development, women all over the world are invited to participate, study and celebrate womb wisdom.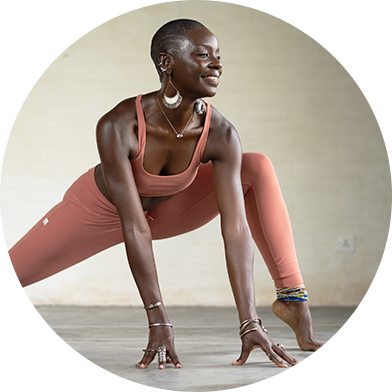 MODULE 1: YOGA
Hatha Yoga for a Woman's Body
Womb Yoga – Honoring the Feminine Cycle
Koshas and Subtle Body Anatomy
Yoga Nidra for Womb Wellness
Yin Yoga Cyclical Innergetics
MODULE 2: PRANAYAMA
Breathwork to Improve Vitality
Breathwork to Calm the Nervous System
Breathwork for Immediate Steadiness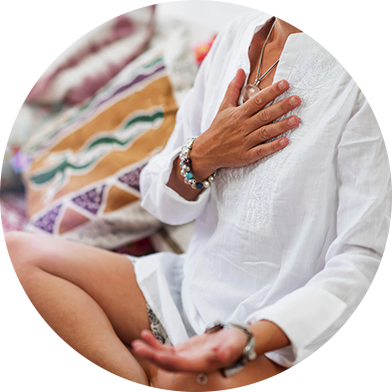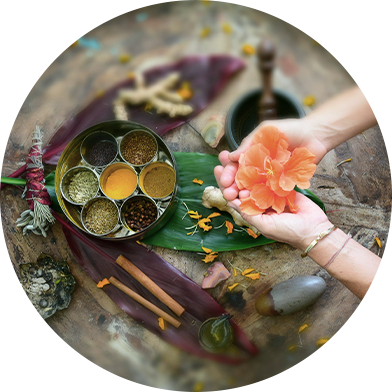 MODULE 3: AYURVEDA
What is Ayurvedic Nutrition?
Ayurvedic Nutrition for Women's Health
Ayurveda for a Health Menstrual Cycle
Ayurveda for a Healthy and Balanced Mothering Cycle
Ayurveda for a Balanced and Integrated Menopausal Cycle
MODULE 4:
WOMB WISDOM WELLBEING
Balancing hormones with Yoga, Visualization Practices and Nervous System Rewiring Techniques
Correcting Pelvic Alignment to Improve Pelvic Floor Health
Pre and Postnatal Care for Baby and Mother
Breast & Womb Health with Daily Massage and the Art of Touch
Gynecological Routine Rituals from Specialized and Holistic OB Gyn
Understand Fibroids, Endometriosis, PCOS and Pelvic Health
Egg freezing and how does it work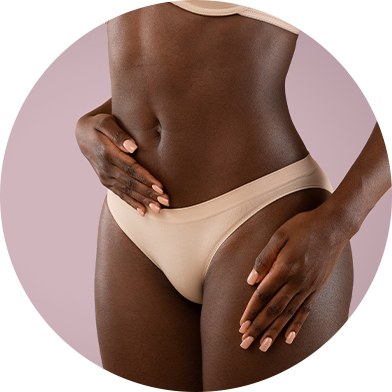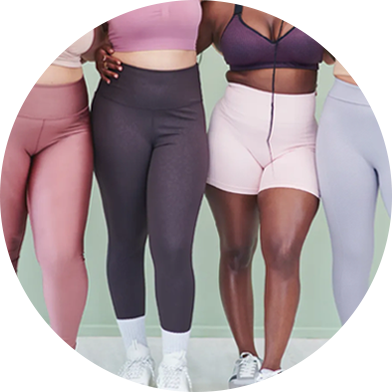 MODULE 5:
WOMEN'S BODY EDUCATION
The Mysteries of the Female Hormonal System
Understand Pelvic Floor Anatomy and Pelvic Power
Women's Health and Sexual Anatomy
Women's Health and Reproductive Cycle
A SAMPLE DAILY SCHEDULE
7:30 – 9:00 | Morning practice: yoga flow, pranayama, and meditation
9:30 – 10:00 | 1 hour breakfast break
10:30 – 1:00 | Learning Lab #1: Anatomy
1:00 – 3:00 | 2 hours for lunch, homework, and relaxation
3:00 – 6:00 | Learning Lab #2: Womb Wisdom
6:30 – 7:30 | Embodiment Integration + Aftercare
(There will be scheduled time for rest and rejuvenation each week)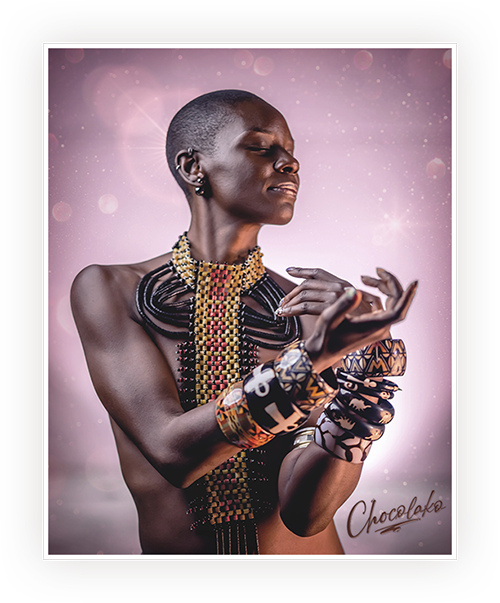 Meet Chocolako – a taste of Africa, a world of flavor.
She's a one-of-a-kind yoga teacher who will take you on the ultimate journey of self-acceptance and legendary love. With her playful, sweet and strong approach, Chocolako will invite you to tap into your inner reserves of power, while also providing a safe and supportive space for you to slash away fears and doubts. Her unique blend of physical and spiritual teachings has helped countless students experience greater vitality, peace and purpose in their lives.
Chocolako is a Nigerian-American who has been practicing yoga since 2005, and teaching meditative movement since 2010 in classes, workshops, trainings and retreats around the world.
With over 1000 hours of yoga teacher training and a diverse range of perspectives, Chocolako infuses her classes with ancient, ancestral and modern techniques. Behind the humor and free-flowing lifestyle of Chocolako is the wisdom of a yogi who's travelled the rocky road of life, seeking the truth.
The death of her best friend's mother at a young age brought Chocolako face to face with the impermanence of each moment, and increased her appreciation for the sacredness of every breath. The nucleus of Chocolako's philosophy – Innergy – (a term she coined to describe the balance between inner strength and energy) will help you experience ease, steadiness and coherence throughout your life.
When not teaching, Chocolako can be found exploring the world, seeking new insights and inspiration to bring back to her students. Whether she's studying with spiritual leaders in Peru, meditating with elders in Sri Lanka, or simply taking a walk in nature, Chocolako is always receptive to new ways to deepen her understanding of the Universe and help others do the same.
Chocolako is the founder of Yoga Innergy and the creator of Chocolako Chocolates, LLC.
Chocolako's School runs 200 hour Yoga Teacher Trainings in Womb Wisdom Well-being, Yin Yoga, Restorative Yoga & Vinyasa Flow, and will soon offer Cacao Circle Facilitator Trainings.
Chocolako is a resident yoga teacher & teacher trainer at The Yoga Barn in Bali, Indonesia, teaching regular classes, workshops & a 200 hour Womb Wisdom Wellbeing Yoga Teacher Training program.
Whether you're a beginner or an experienced yogi, embark on a tantalizing journey toward self actualization with Chocolako as a trustworthy guide.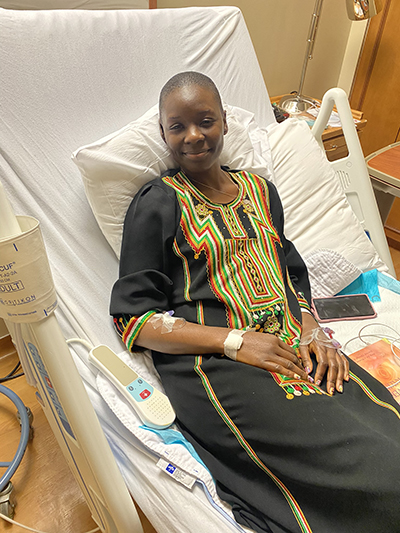 Why Womb Wisdom Teacher Training with Chocolako
The pandemic has highlighted for many the importance of health and wellbeing, and women around the world are paying particular attention to the evolutionary stages of feminine health and womanhood. As a woman who has personally experienced the transformative power of ancient healing practices and innovative medical treatment, Chocolako is deeply passionate about sharing proven benefits with others.
Through her own personal journey of recovering from a myomectomy surgery and learning about the mysteries of the womb, she discovered that the intelligence of this vital aspect of feminine health is often understudied and rarely shared across the female collective. She is committed to contributing to a paradigm shift towards greater awareness and unity in feminine energy, and highly believes that the Womb Wisdom Wellbeing 200hr Yoga Teacher Training is an important step towards this goal.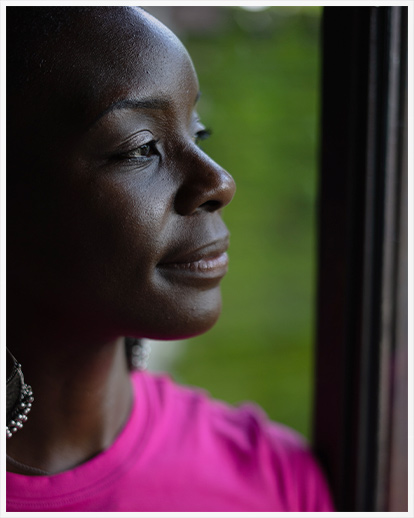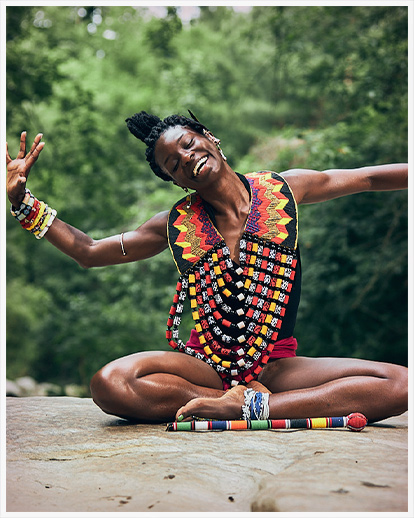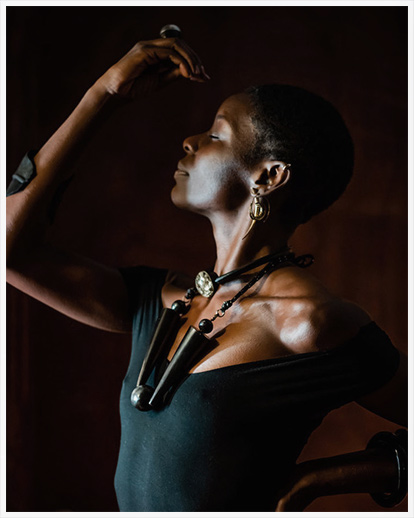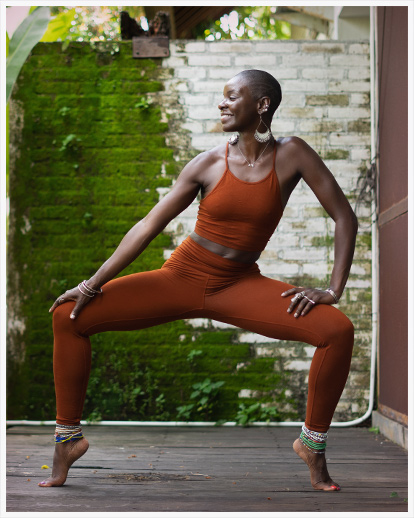 World Renowned Faculty
All experts in their fields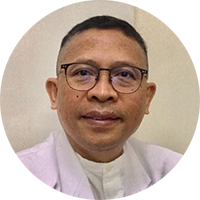 DR. I NYOMAN
HARIYASA SANJAYA, MD,
SpOG(K), MARS
Doctor of Medicine, OB/GYN
Indonesia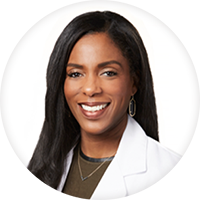 DR. JESSICA
SHEPHARD, MD.
MBA, FACOG
Chief Medical Officer,
Very Well Health
USA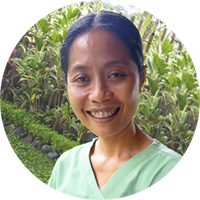 DR. PUTRI
SAWITRI
Family Medicine and
Women's Health Expert
Indonesia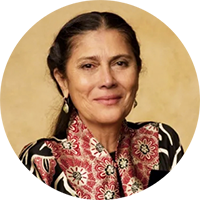 IBU
ROBIN
Internationally
Renowned Mid-Wife
Indonesia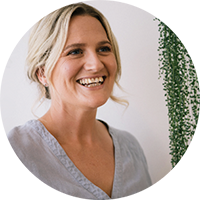 EMMA
PERKS
Pelvic Health Physiotherapist,
British/New Zealand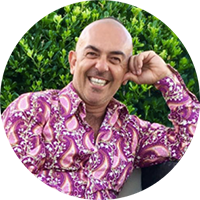 ANDREW
MOURNEHIS
Transpersonal Counsellor, Tantric
Philosophy, Founder of
Dance of the Deities
Cyprus/Australia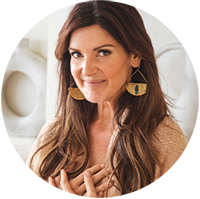 TINA
NANCE
Nervous System Rewire
Australia/Indonesia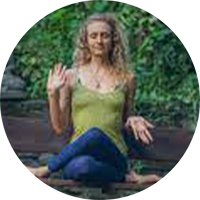 BEX
TYRER
Rewilding the Feminine
Yoga Activism, Women's Yoga
Scotland/Indonesia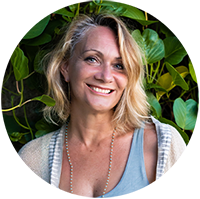 SIMONE
MACKAY
Yoga Nidra
Switzerland/Thailand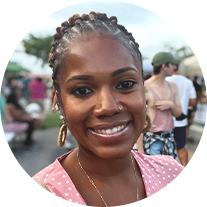 "I was introduced to Chocolako during the height of the pandemic
through her weekly meditation on Instagram Live. Her meditations were a Godsend and helped me find my breath at a time when anxiety and depression were at an all-time high. She not only provided me with 30-60 minutes of calm but she also provided me with tools that I could incorporate into my everyday meditation practice.
After attending her virtual meditations for a few months, I knew I had to attend her Yoga retreat in Tulum, Mexico. The Yoga Innergy retreat was life-changing for me. I learned so much about myself through the workshops and activities. It was during the retreat that I received the direction and the courage to make a bold life decision.
Chocolako continues to share her bright light with everyone she meets. Months after the retreat, she continues to check on me and provide guidance, support and direction as I embark on my own yoga teacher journey. I'm grateful that our paths crossed and would highly recommend her classes, retreats, and yoga teacher training."
KIYONA MIAH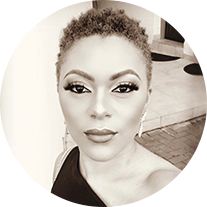 "Classes with Choc are always an amazing experience.
She connects with all the class participants, and you will always feel like part of a family in her class. She is very personable and no one feels left out. She's one of the best instructors I've had!!"
NJI M.
MAKE YOUR DEPOSIT NOW FOR
WOMB WISDOM WELL-BEING: MAY/JUNE 2023
RESERVE YOUR SPOT FOR WWW
Pay the remainder 30 days prior to start
$1000 USD
200-hour teacher training program
Includes all excursions
Receive your YA certificate
(*Accommodations/flights NOT included)
FULL PAYMENT FOR WWW – 200 HR YTT
SECURE YOUR SPOT FOR MAY 2023 BY
PAYING IN FULL
$3999 USD
200-hour teacher training program
Daily yoga and meditation at the Yoga Barn
Estimated extra costs for books is $120 USD
Receive your Yoga Alliance Certificate
(*Accommodations/flights NOT included)
*Deposits are fully transferable. If you cannot transfer to another training, a refund of everything minus $1000 US will be issued if cancelled 15 days prior to the start date. The $500 can be used toward a future YTT or retreat. After that, if you need to cancel, a refund of everything minus $1200 USD will be given.
Excludes:
Pricing does NOT include the cost of transportation, flights, visa, food, beverages, additional activities outside the Training program, or accommodation.
Includes:
Pricing includes the cost of tuition, 300+ page teaching manual, rental space at the world renowned Yoga Barn in Bali, world renowned expert teaching, International certification through Yoga Alliance and Yoga Innergy to teach Womb Wisdom informed Yoga at the 200 hour level.
Access to online training materials
World renowned faculty – all experts in their fields
Access to The Yoga Innergy global community of yogis
Support & mentorship from The Yoga Innergy faculty, including post-training guidance
Recognition as a graduate from The Yoga Innergy Teacher Training Program
Surprises along the way 🙂
Must have at least 2 years of yoga practice and introductory understanding of yoga asana, meditation and breathwork
Ability to study alone and in group setting
Full participation in daily schedule or completion of make-up assignments (as agreed upon by Chocolako and Expert Faculty)
Equitable and proven contribution toward final practicum
Complete and submit all assignments as outlined by Yoga Alliance Certification
Submit feedback and evaluation form at the end of training
*Certification requires the above mentioned requirements