"We don't use our body to get into a pose, we use the pose to get into our body and experience the layers beneath the lining of our skin"
– Chocolako

The Yoga Barn
Ubud, Bali
Weekly Classes
Chocolako is a resident yoga teacher & teacher trainer at The Yoga Barn in Bali, Indonesia, teaching regular classes, workshops & a 200 hour Womb Wisdom Wellbeing Yoga Teacher Training program.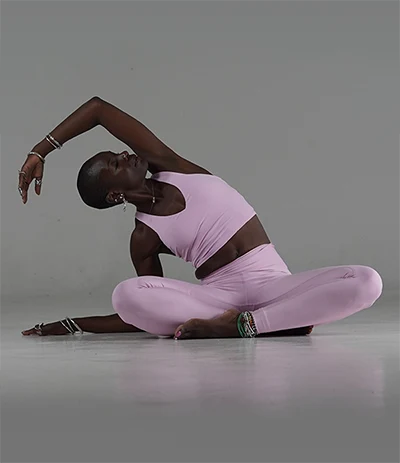 Monday 5:30pm – 7pm: Yinnergy
Friday 11:30am – 1pm: Yinnergy
Developed by Chocolako, Yinnergy is a unique approach to Yin Yoga that combines the stillness of traditional postures with the essence of inner energy.
During a Yinnergy class, you will spend at least five minutes in each posture, allowing your body to fully surrender, untangle and release tension, resulting in the generation of healthier cells and increased vitality. But it's not just about physical stillness, Yinnergy supports your connection to deeper mind, body and spirit, by helping you tune into your own inner wisdom.
With Yinnergy, you'll not only improve your physical and energy health, but also your mental and emotional well-being. It's the perfect way to recharge and find balance amidst the stresses of modern life.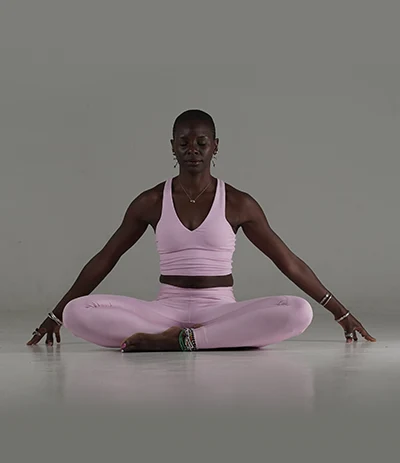 Tuesday 5pm – 6:15pm: Chakra Innergy Healing
Welcome to Chakra Innergy Healing, a unique and transformative yoga class that brings together the ancient wisdom of yoga with the power of the seven chakras. This compassionate and philosophical approach honors your unique needs and experiences, guiding you on a journey of self-discovery and personal growth through inner energy. 
Through gentle movements, breathwork, and visualization, we will bring awareness to each of the seven chakras, starting from the root chakra and moving up to the crown chakra. By working with these energy centers, you will unlock a greater sense of balance, vitality, and peace in your body, mind, and spirit.
Incorporating elements of mindful steadiness, we will cultivate a deep sense of presence and acceptance, allowing you to release old patterns and limiting beliefs. We will also explore philosophical concepts such as non-judgment, compassion, and interconnectedness, helping you develop a greater sense of self-love and empowerment.
At the end of the class, you will have the opportunity to reflect on your experience and set intentions for your ongoing journey towards inner balance and harmony. Our goal is to help you cultivate a deeper connection with yourself and the world around you, fostering a greater sense of ease through a harmonious and fulfilling life.
Wednesday 7pm – 8:30pm: Restorative Innergy
Restorative Innergy is a journey that brightens one's own inherent light with affection and awareness. This practice is designed to activate the "rest and digest" part of your nervous system, and nourish all layers of Self through yoga postures, breathwork, mindfulness and supportive props. Appropriate for all levels, restorative innergy is practiced at a slow pace.
Each pose is held tenderly for 7 minutes or more for you to notice your inner energy on a moment-to-moment basis and remain at ease with what you discover about yourself.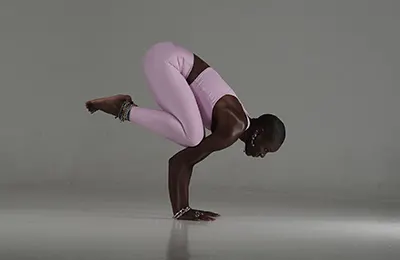 Friday 3:30 – 4:45pm Womb Wisdom (women only)
Awaken your inner power and connect with your feminine essence in this womb wisdom class.
Led by Chocolako, you'll learn techniques and rituals for accessing your womb's language and rhythmic pulsations. Through embodiment practices and African-inspired dance, you'll activate harmonious pathways between your head (mind), heart (body), and hips (spirit).
You'll also gain a deeper understanding of yourself, and a template to create your own personal womb prayers. This class is a blend of modern neurobiology, holistic healing and coaching tools, and ancient teachings from Africa, Tantra and Taoism.
This is a space for women to connect with each other and get more in touch with their feminine essence and wisdom within.
Join us to deepen your connection to womb wisdom. You will leave feeling empowered and with a full heart.