Hope After Setback
TM
Unhook from the old habits keeping you stagnant and begin to actively pursue your new life of fulfillment and freedom.
It's time for you to SPARKLE! After two years of uncertainty and frustration, let's no longer give our energy and attention to these feelings. Let's end low vibrational cycles now and tune in to vibrant vitality!
JOIN CHOCOLAKO'S
HOPE AFTER SETBACK CHALLENGE
March 1 - 5, 2022, 11am PST/2pm EST
(5 days, 90 minutes a day-and FREE!)
Sign up and attend to be eligible to win DAILY prizes from Vibram, NOW Foods, Jade Yoga, and Alo Yogo!

DID YOU START THE NEW YEAR WITH HIGH HOPES, BELIEVING THINGS WOULD BE DIFFERENT, ONLY TO FIND THAT OLD PATTERNS RE-EMERGED IMMEDIATELY?
Are you already feeling discouraged and frustrated, lacking clear direction and focus?
Regardless of the setbacks you may have experienced, there are infinite possibilities available for you to access.
There's healing to be done and resilience to be rebuilt. Let's do this together!
During this Free 5-Day Challenge, you will upgrade your path toward confidence, focus, and renewed cheer.
In 90 minutes together each day, you will receive resources, tools and support, preparing you to boldly step into a more harmonious future.
Are you ready to activate your inner energy, unlock new patterns and kismet codes? It's your time to create profound breakthroughs and

hope after setback!
BENEFITS OF JOINING THIS CHALLENGE:
Community support
Learn new communication skills
Process emotions through journaling
Create routines and rituals
Self-reflection and contemplation
Add new resources to your toolkit
Experience breakthroughs
Forgive yourself and others
Embody transitions harmoniously
Let go (for real this time)
Hope and believe again
Feeling cared for and protected alongside other humans establishes a deep connection and enables metamorphosis to occur with ease.
This container is inclusive and safe. All are welcome.
JOIN CHOCOLAKO'S
HOPE AFTER SETBACK CHALLENGE
March 1 - 5, 2022, 11am PST/2pm EST
"Most suffering happens in your head. The path out of your head and into your heart requires a commitment to inner exploration and expansion."
– CHOCOLAKO
INNER ENERGY COACH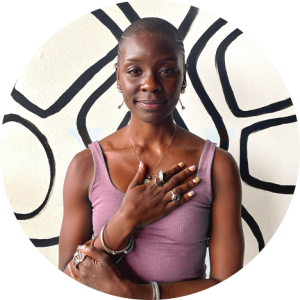 My mission is to help people sparkle and embody a deep inner trust for higher power.
I provide valuable insights and wisdom which help you recognize old wounds and unhealthy patterns, and together we compassionately nurture you back to wellness and wholeness.
Pausing to recognize additional responses yields a pathway toward choosing #LessForceMoreFlow-which is my life's philosophy and methodology for navigating setback.
Through our actions, we demonstrate obedience and our willingness to grow.
In my 17-year career, I've worked with corporations such as GlaxoSmithKline, Chevron, Massachusetts General Hospital, and others to build community and coach the next crop of wellness leaders. With over 1,000 certified hours of training, currently I lead yoga trainings, retreats and workshops around the world.
During the past 10 years, I lived as a global nomad across Bali, Nigeria, England, New Zealand, and Mexico, learning from teachers and gurus about spirituality and transformation.
My formal education from Vanderbilt University (BSc), University of California Berkeley (MPH), and Bayes Business School in London (MBA) helped me realize my purpose and passion for innovative consciousness. My lived experiences have prepared me to be a lifelong seeker, philosopher, creative, and lover of love.
My teachings focus on energy and connection, revealing how fulfillment yields a sense of agency – a feeling of control and responsibility over actions and consequences.
"The first time I met Chocolako I felt so warm around her.
She had such a positive vibe it overwhelmed me. I was impressed by her and couldn't wait to learn. The class precedes itself. I was in "awe." I learned so much after one lesson and I wanted more. I never missed a class. I would go home energized and excited to continue practicing what we learned in class.
Choc has such an infections spirit, she's amazingly kind, honest, friendly, and she take her time with every single person. I'm very grateful for Choc. She's taught me so much."
RENE A.
"Choc's classes can be simply described in three words: uplifting, energetic and sensational."
JAMACHI C. A.
WHEN YOU JOIN CHOCOLAKO'S HOPE AFTER SETBACK CHALLENGE FOR FREE
RIGHT NOW, YOU'LL GET: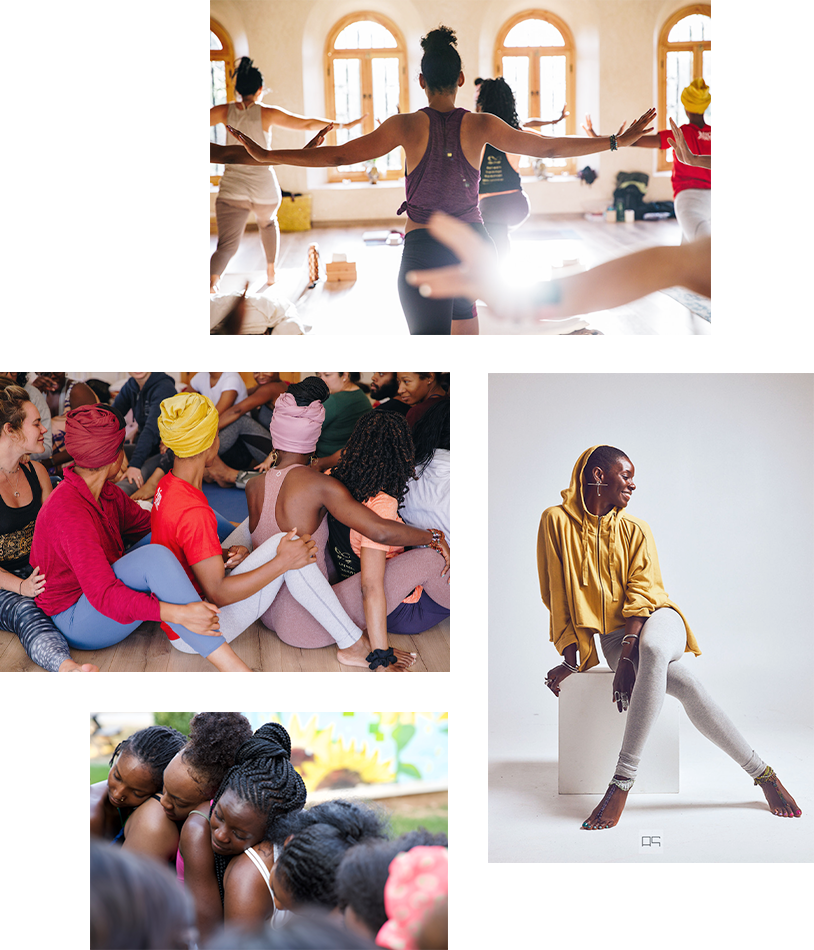 5 days of LIVE trainings starting March 1st with Chocolako and Global Experts who will help you uncover the pathway from setback to hope and harmony.
Access to the Hope After Setback private Facebook group and ongoing peer support.
Attend each day to be eligible to win prizes!
Actionable steps to add to your personal toolkit: embodiment practices, breathwork, energy recalibration, and mindful motions.
JOIN CHOCOLAKO'S
HOPE AFTER SETBACK CHALLENGE
March 1 - 5, 2022, 11am PST/2pm EST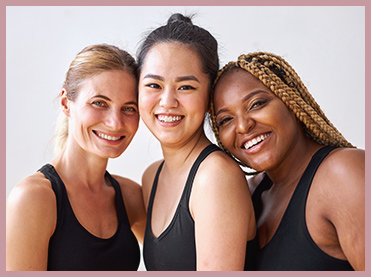 DAY 1: DISCOVERY
How Limiting Beliefs Create Blockages
DAY 2: RECALIBRATE
How to Get Out of the Loop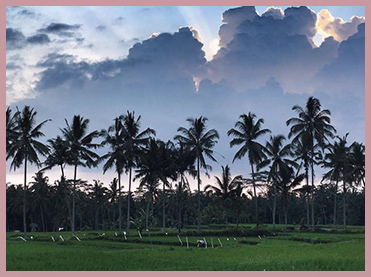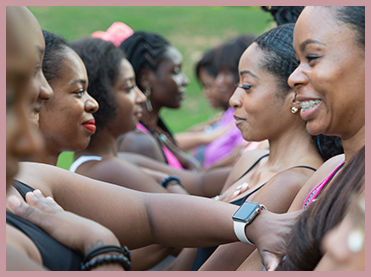 DAY 3: RADICAL TRANSFORMATION
Resources to Dismantle Overwhelm
DAY 4: HOW TO SUSTAIN THE "OOMPH"
Hot Seat – Live Coaching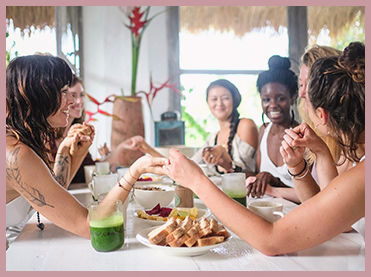 DAY 5: SUMMARY / INTEGRATION
Hot Seat – Live Coaching
JOIN CHOCOLAKO'S
HOPE AFTER SETBACK CHALLENGE
March 1 – 5, 2022, 11am PST/2pm EST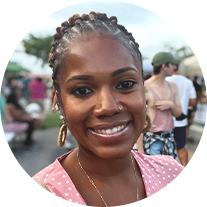 "I was introduced to Chocolako during the height of the pandemic
through her weekly meditation on Instagram Live. Her meditations were a Godsend and helped me find my breath at a time when anxiety and depression were at an all-time high. She not only provided me with 30-60 minutes of calm but she also provided me with tools that I could incorporate into my everyday meditation practice.
After attending her virtual meditations for a few months, I knew I had to attend her Yoga retreat in Tulum, Mexico. The Yoga Innergy retreat was life-changing for me. I learned so much about myself through the workshops and activities. It was during the retreat that I received the direction and the courage to make a bold life decision.
Chocolako continues to share her bright light with everyone she meets. Months after the retreat, she continues to check on me and provide guidance, support and direction as I embark on my own yoga teacher journey. I'm grateful that our paths crossed and would highly recommend her classes, retreats, and yoga teacher training."
KIYONA MIAH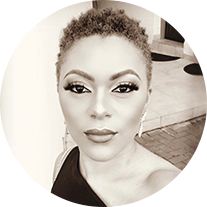 "Classes with Choc are always an amazing experience.
She connects with all the class participants, and you will always feel like part of a family in her class. She is very personable and no one feels left out. She's one of the best instructors I've had!!"
NJI M.
MANY COACHES AND MOTIVATIONAL SPEAKERS PROVIDE EXTERNAL ENERGY…
THEY GENERATE EXCITEMENT, PUMP YOU UP, AND INSPIRE YOU WITH THEIR MESSAGE.
But when this energy is external, it dissipates when you leave that environment. Requiring something outside of yourself to feel energized and encouraged simply isn't sustainable.
With INNER energy, there's a spark that is lit from within, it enables continuous inspiration and evolution. You are in charge and fully capable of activating this spark and keeping it lit!
With Chocolako as your coach, you'll embody the essence of being lit from within.
Join us on this journey of discovery, recalibration and limitless possibility!
Leave your old patterns and past setbacks behind and start anew. Now is the time to boldly step into a more harmonious, joy-filled future…together.
The cost of procrastination is the life you could be living.
Sign up for the Free 5-day challenge now! #HopeAfterSetback
JOIN CHOCOLAKO'S
HOPE AFTER SETBACK CHALLENGE
March 1 - 5, 2022, 11am PST/2pm EST