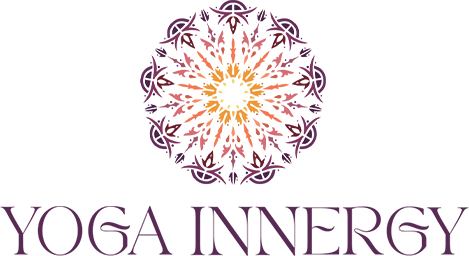 Renew Your Rhythm
Safari Retreat
KENYA 2023
18-29 OCTOBER 2023 | KENYA
Join us for the adventure of a lifetime – the Renew Your Rhythm Safari Retreat in Kenya!
Hi there, fellow adventures! Listen closely, because we've got and adventure that's calling your name.—the Renew Your Rhythm Safari Retreat in captivating Kenya!.
Picture this: A week-long odyssey where you'll dive headfirst into the heart of nature, harmonize with wildlife, and find your inner Zen amidst breathtaking landscapes. Are you ready to say yes to this extraordinary journey?
From October 18th to October 29th, 2023 (12 days/11 nights), we invite you to join us on a soul-stirring escapade that will leave you forever changed. This isn't your ordinary retreat; it's a transformative experience that blends yoga, wildlife encounters, and authentic cultural connections into a symphony of enchantment.
Imagine waking up in Nairobi, the vibrant gateway to Africa, where our warm-hearted team will be waiting to greet you with open arms.
Your adventure begins with an embrace of comfort and care at the Entim Sidai Wellness Centre. Get ready to bask in the charm of Kenya's capital city as you preare to embark on a journey like no other.
Our safari isn't just about wildlife; it's about a deeply personal connection with Mother Nature.Meet the most adorable, rescued elephants at the David Sheldrick Wildlife Trust. Watch them playfully splash in mud baths, and listen to their touching rescue stories shared by dedicated keepers. You'll be captivated by their innocence and resilience.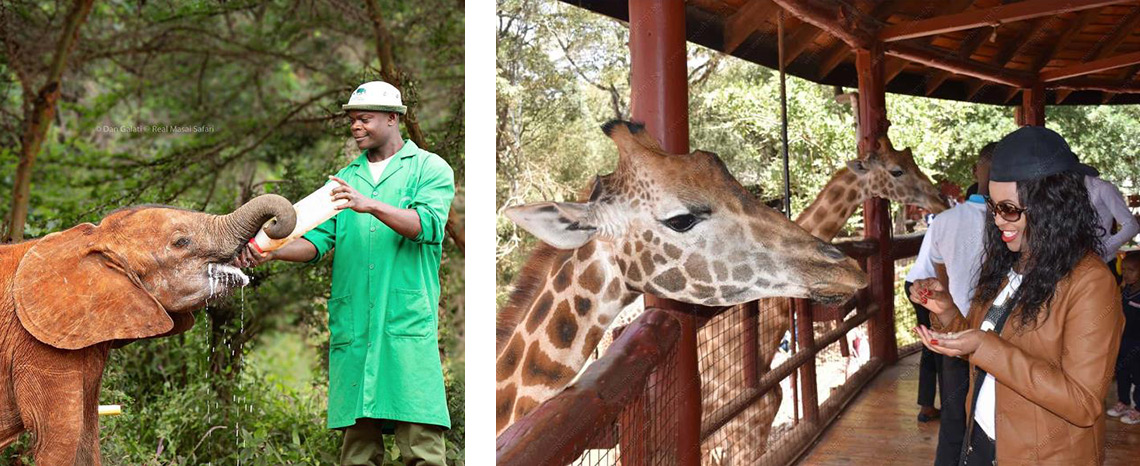 The excitement doesn't stop there! Feel your heart leap with joy as you come face to face with majestic giraffes at the giraffe center.
Feed them by hand and savor the thrill of receiving a gentle kiss from these elegant creatures. It's an experience that will leave you glowing with awe and gratitude.
Envision yourself in a range of yoga classes and meditations suitable for all levels. Spanning five days and hosted at 12 distinct venues and studios, Lamu Yoga Festival promises a holistic experience.
From invigorating early yoga sessions by the beach to serene moonlit meditations, there's a perfect activity for everyone. Whether you're an experienced practitioner, a curious beginner, or somewhere in between, this magnificent festival caters to all.
If you're seeking beauty, wellness, diversity, and relaxation, look no further – this safari + festival retreat is bespoke and curated for your enjoyment!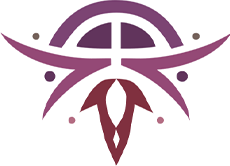 For the culture enthusiasts, we've got something special in store. Visit the Kazuri Beads workshop and craft center, where you'll witness the artistry of skilled artisans crafting vibrant beads from raw clay. Their stories will touch your soul and remind you of the beauty that lies in every individual's journey.

What's a retreat without some pampering?
Find your Zen with invigorating yoga sessions, set against the backdrop of Kenya's lush landscapes. It's the perfect way to rejuvenate your mind, body, and spirit.
As the sun sets on Nairobi, we'l whisk you away to the serene Lake Naivasha area, where the magic continues. Embrace the tranquility of Lake Naivasha Sopa Lodge, where the soothing sounds of nature will be your lullaby.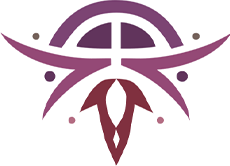 Next up, the legendary Masai Mara National Reserve beckons with it's untamed splendor.
Imagine witnessing Africa's iconic wildlife in it's natural habitat – giraffes grazing gracefully, lions on the prowl, and wildebeests embarking on their epic migration. These soul-stirring encounters will stay with you forever.
No adventure would be complete without a glimpse into authentic Maasai culture. Visit a traditional village and be welcomed with open arms. Dance, sing, and share laughter with these vibrant warriors, and leave with memories that will forever warm your heart.
The journey comes full circle as we return to Nairobi, your heart brimming with unforgettable experiences. Take the optional balloon ride for a bird's-eye view of the Masai Mara's splendor, and let your spirit soar.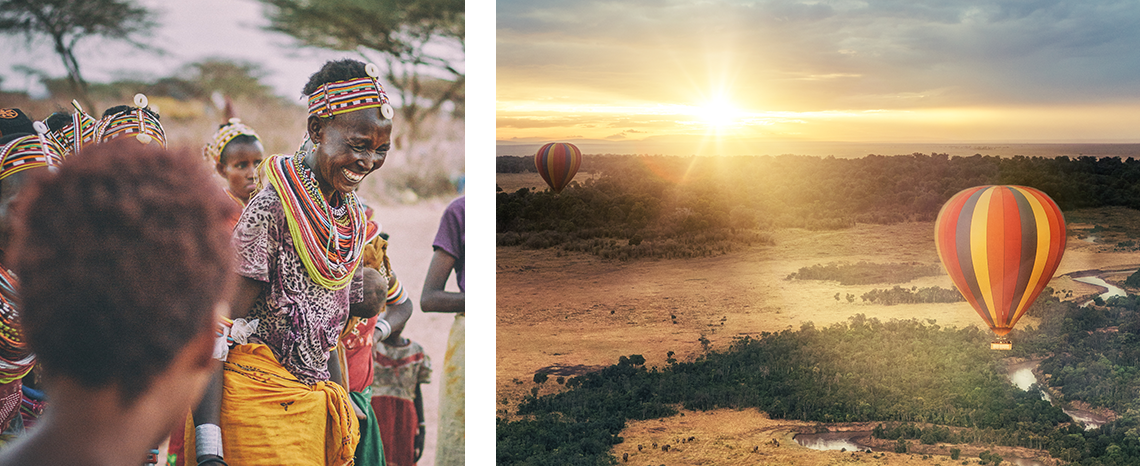 The adventure doesn't end there! We've saved the best for last – the breathtaking coastal town of Lamu. Relax on sandy beaches, dive into the turquoise waters of the Indian Ocean, and lose yourself in the rich tapestry of Swahili culture.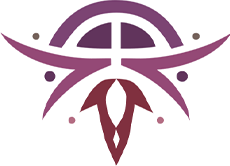 So, fellow adventurers, are you ready to embark on this life-changing expedition? Pack your sense of wonder, leave your worries behind, and join us for the Renew Your Rhythm Safari Retreat in Kenya. Spaces are limited, and hearts are open. Reserve your spot now, and let's create memories that will forever echo in the depths of your soul.
Adventure awaits, and we can't wait to explore it with you!
RESTORATIVE YOGA
GUIDED MEDITATION
KINDRED COMMUNITY
WILDLIFE SAFARI
CULTURAL IMMERSION

RENEWED RHYTHM

"If I have every seen magic, it has been in Africa."
– JOHN HEMINGWAY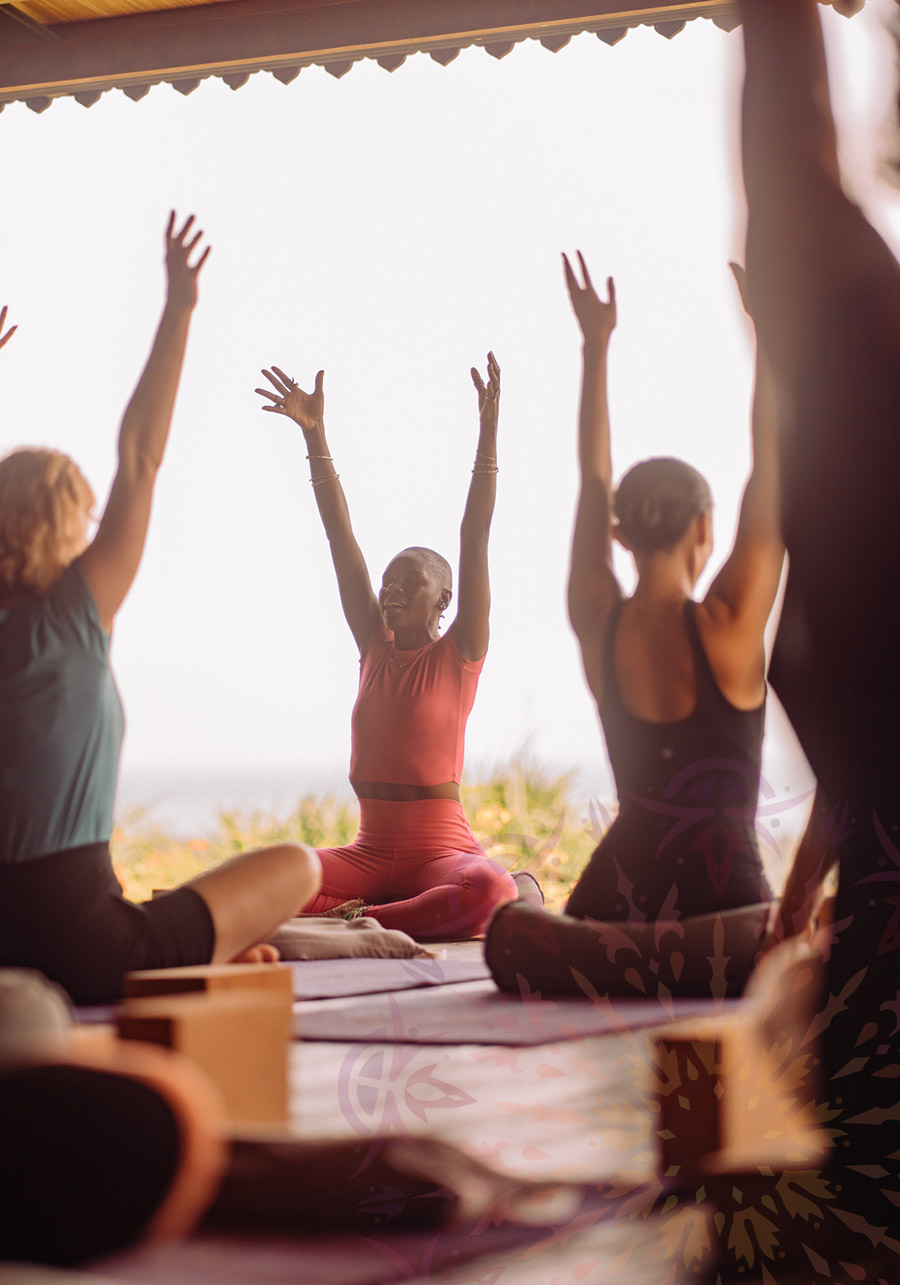 This transformational retreat will feature:
Sankalpa – daily intention setting
Daily yoga and meditation
Coaching workshops to upgrade your life
Indigenous forest walk
Wildlife Safari
Elephant and giraffe encounters
Lake Naivasha to view hippos and flamingos
Kazuri Beads Workshop and Craft Centre
Traditional Maasai village visit
Heart-to-heart talks with orphans
Hot air balloon ride over Masai Mara National Reserve (optional)
Luxury Spa Experience
…and many surprises to come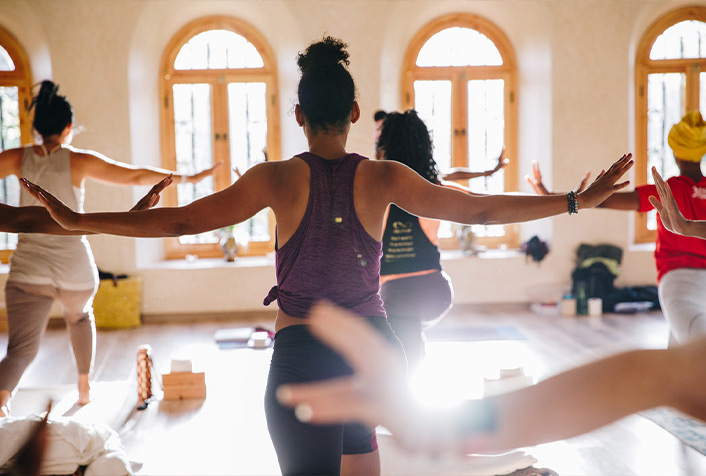 7 am – Morning Yoga, Meditation and Pranayama
8:30 am – Breakfast
10 am – Activity #1
12 pm – Lunch and Lounge
2 pm – Activity #2
4 pm – Shopping and Leisure
6 pm – Dinner
8 pm – Sunset Meditative Stroll
Together, we will embark on a transformative voyage towards a life of boundless ease and joy.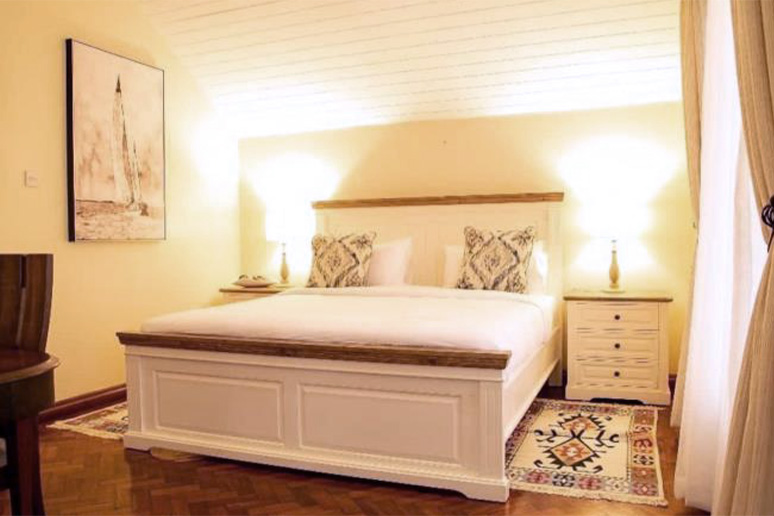 Meals: breakfast, lunch, dinner and snacks
Accommodation: single or double occupancy
Entry Tickets: Farm, Wellness Trust, Lake Naivasha and Masai Mara Safari Park
Transportation for activities
Lamu Yoga Festival Workshops
Swahili dinner
Sunset dhow sail
Yoga Innergy + Festival t-shirt
2 Complementary LYF special classes
Final bonfire celebration
and many surprises!!
Optional Add On Activity: Optional Activity in Masai Mara – Early morning balloon ride with champagne-style breakfast – USD $450 per person
Excluded (Not included):
(International and local flights & Visas)
Accommodations Across Kenya
Entim Sidai Wellness Centre, Fair Acres Boutique Hotel, Lake Naivasha Sopa Lodge, Sarova Mara Game Lodge or Mara Sopa Lodge
3 Nights' accommodation in Nairobi – BB Basis
1 Nights' accommodation in Lake Naivasha Area on FB Basis
3 Nights' accommodation in Masai Mara on FB Basis
Road transfers in 2 x Safari Land cruisers on PRIVATE Basis
Game drives on PRIVATE Basis
Services of an English-speaking driver guide
All Airport transfers in Nairobi
Visit to Kiambethu farm with lunch
Visit Flower Farm in Naivasha / Boat ride fees including entrance fees
All Entrance fees at David Sheldrick, Giraffe Centre & Kazuri beads factory
Masai Village Fees
Dinner Excluding drinks on 18th or 19th Oct in Nairobi
Park Entrance fees @ USD 360 per person
4 Nights in Lamu on BB Basis
Return Flights (Nairobi – Lamu – Nairobi)
Entim Sidai Wellness Centre
Fair Acres Boutique Hotel
Lake Naivasha Sopa Lodge
Sarova Mara Game Lodge or Mara Sopa Lodge
PRIVATE ROOM:
If you prefer staying solo, there is only one cozy room available where you can retreat into your own cocoon whenever you feel called. This private room has a private bathroom.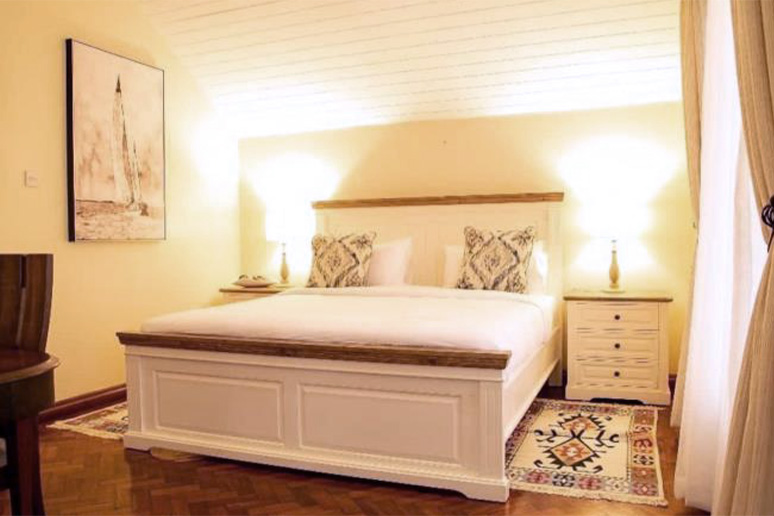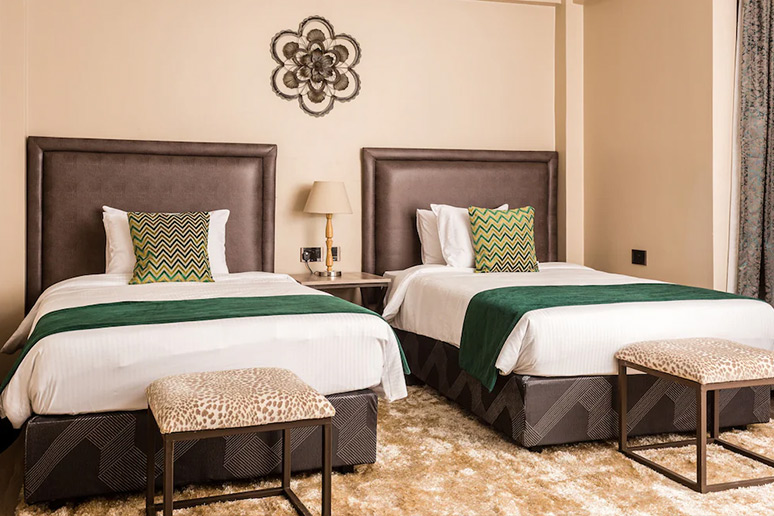 SHARED ROOMS:
There are shared rooms, double occupancy. Each shared room has a bathroom.

DAY ONE:
Nairobi
Your safari experience begins in Nairobi, where our warm-hearted team will greet you at JKIA and whisk you away to your hotel. You'll be staying at the delightful Entim Sidai Wellness Centre or the charming Fair Acres Boutique Hotel. Relax, unwind, and get ready for an amazing time ahead!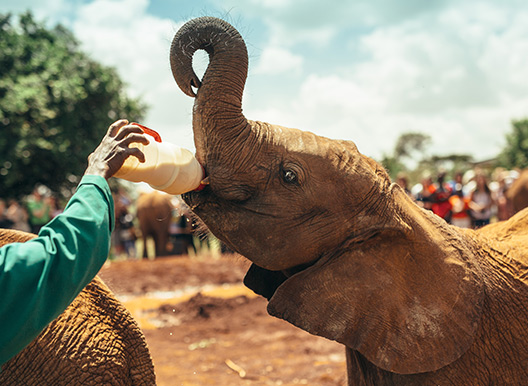 DAY TWO:
Nairobi
We'll head to David Sheldrick Wildlife Trust, where you'll watch adorable orphaned elephants enjoy their midday bottle feed and frolicking in the dust or mud bath. The keepers will share heartwarming rescue stories and enlighten us about elephant conservation.
Next, it's off to the giraffe center! Prepare for a once-in-a-lifetime encounter with the world's tallest animals. Feed them tasty treats and even get a kiss! We'll have an optional lunch break followed by a visit to the Kazuri Beads workshop and craft center.
DAY THREE:
Kiambethu Farm & Lake Naivasha
We'll start the day with a yoga session. After breakfast, we'll head to Kiambethu Tea Farm, where we'll sip on delicious tea or coffee while learning about the farm;s history and tea-making process. Embark on a guided walk through the lush indigenous forest, home to playful Colobus monkeys and a myriad of birds.
We'll journey to the scenic Lake Naivasha area, where you'll check into the enchanting Lake Naivasha Sopa Lodge. Time to relax and savor the serene surrounding.
DAY FOUR:
Masai Mara
Get ready for an exciting day! Take a visit to a local flower farm or enjoy a leisurely boat ride on Lake Naivasha. The lake's abundant wildlife, including hippos and flamingos, promises unforgettable sights.
Next stop: the legendary Masai Mara National Reserve! Winess stunning landscapes and abundant wildlife. Relax, indulge in a delightful dinner, and recount the day's adventures around the campfire.
DAY FIVE:
Masai Mara
A delicious breakfast will prepare you for a game-packed morning in Masai Mara Game Reserve. We'll take a break for lunch under the shade of an Acacia tree, surrounded by fascinating wildlife.
The evening brings a magical ambiance as the shadows lengthen and the bush comes alive. Back at the lodge, be serenaded by the sounds of the African wilderness while gazing at the star-filled sky.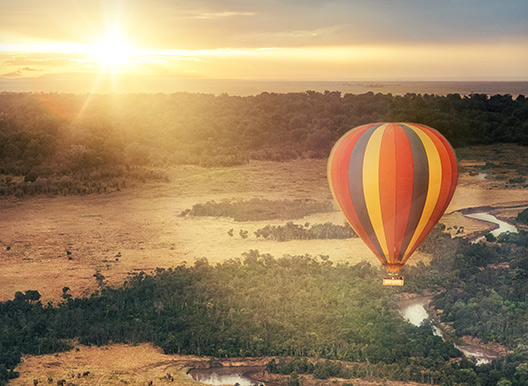 DAY SIX:
Nairobi
Savor breakfast at the reserve, then experience the vibrant Maasai culture at a traditional village. You'll be welcomed by warrior songs and dances, witness their incredible jumping skills, and even join in the festivities!
Journey back to Nairobi and check back into Entim Sidai Wellness Centre or Fair Acres Boutique Hotel, where you can indulge in optional activities like a captivating balloon ride over the Masai Mara.
DAY SEVEN:
Lamu
Bid farewell to Nairobi as we head to the captivating coastal town of Lamu. Upon arrival, we'll transfer you to your hotel, where you'll spend the next four days at leisure on a bed and breakfast basis. Get ready to unwind on sandy beaches, explore the rich Swahili culture, and create lasting memories.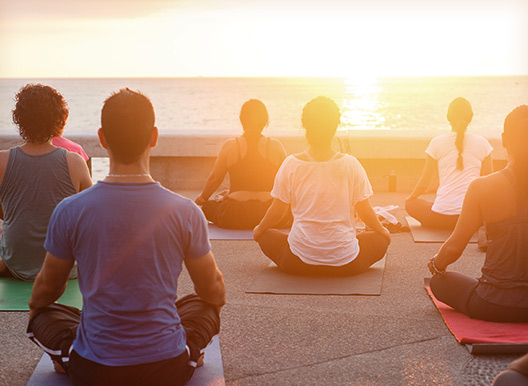 DAY EIGHT-TWELVE:
Lamu Yoga Festival
Immerse yourself in tranquility at the 2023 Lamu Yoga Festival in Kenya – a captivating fusion of wellness and culture. Against the backdrop of Lamu's pristine beaches and ancient architecture, this festival invites you to begin or deepen your practice amid the serene coastal setting. From sunrise beach sessions to enchanting moonlit meditations, a diverse array of yoga styles and workshops will be led by renowned instructors. Chocolako is leading yoga and meditations classes, and the closing ceremony Cacao Circle under the full moon. Join us for an unforgettable celebration of mind, body, and spirit at the crossroads of yoga and the rich heritage of Lamu.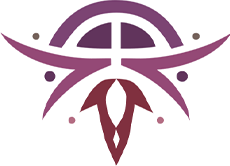 Don't miss out on this extraordinary Yoga Safari in Kenya! Renew Your Rhythm
and embark on a transformative journey with like-minded souls.
Reserve your spot now and get ready for an adventure that will leave you refreshed, enlightened, and deeply connected to nature's wonders!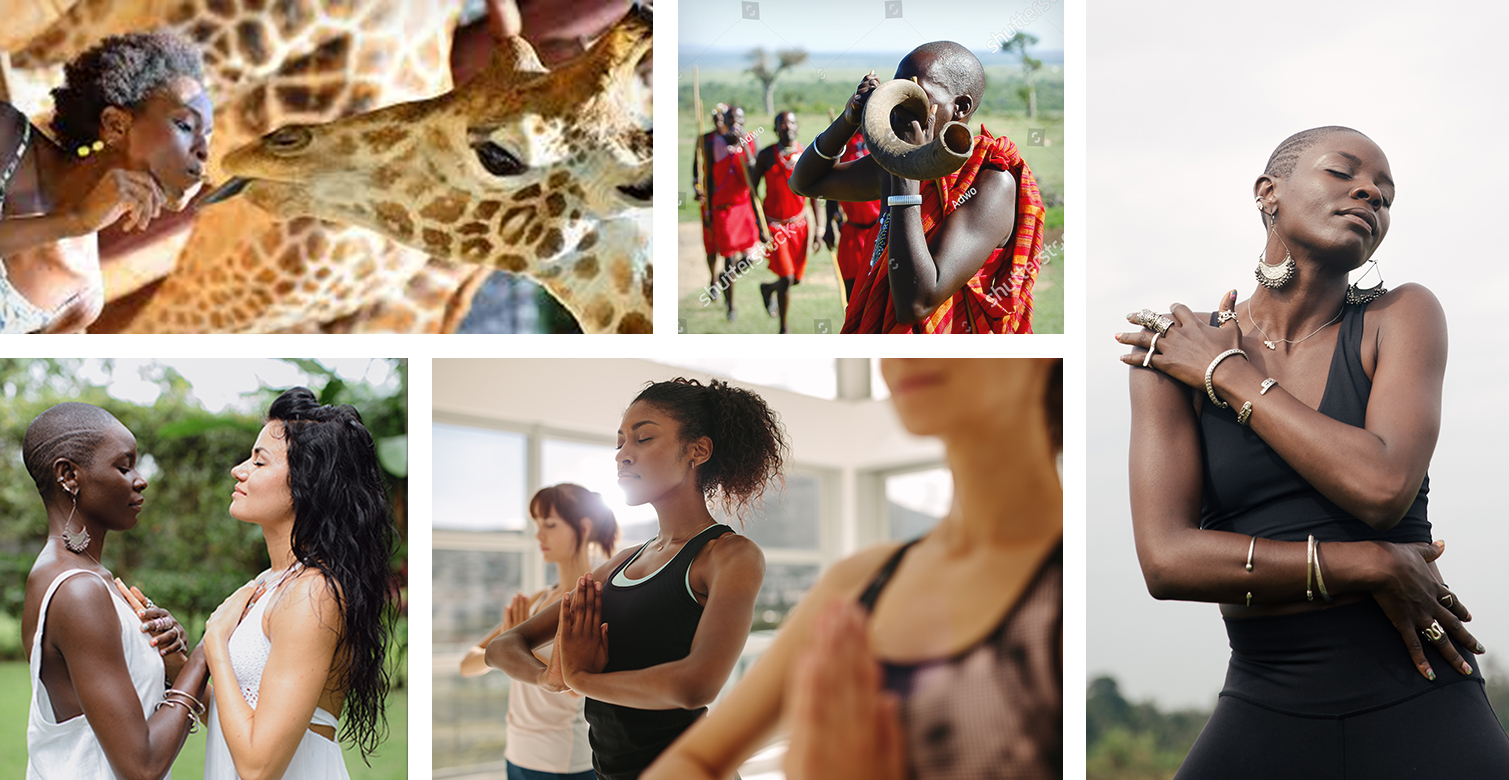 About Chocolako
Meet Chocolako, a remarkable Nigerian-American yoga teacher known for embodying principles of oneness and legendary love. With her playful and strong approach, she guides students to delve into their inner energy, unlocking a powerful force to conquer fears and doubts.
Chocolako has been practicing yoga since 2005 and sharing her meditative movement expertise since 2010 worldwide through classes, workshops, trainings, and retreats.
With over 1000 hours of yoga teacher training and a wide array of perspectives, she integrates ancient, ancestral, and modern techniques into her teachings.
Her profound understanding of the impermanence of each moment was crystallized by the untimely passing of her best friend's mother, deepening her reverence for the sacredness of every breath. As such this led Chocolako to emphasis the importance of breath and heartbeats, which she connects with during yoga and mediation.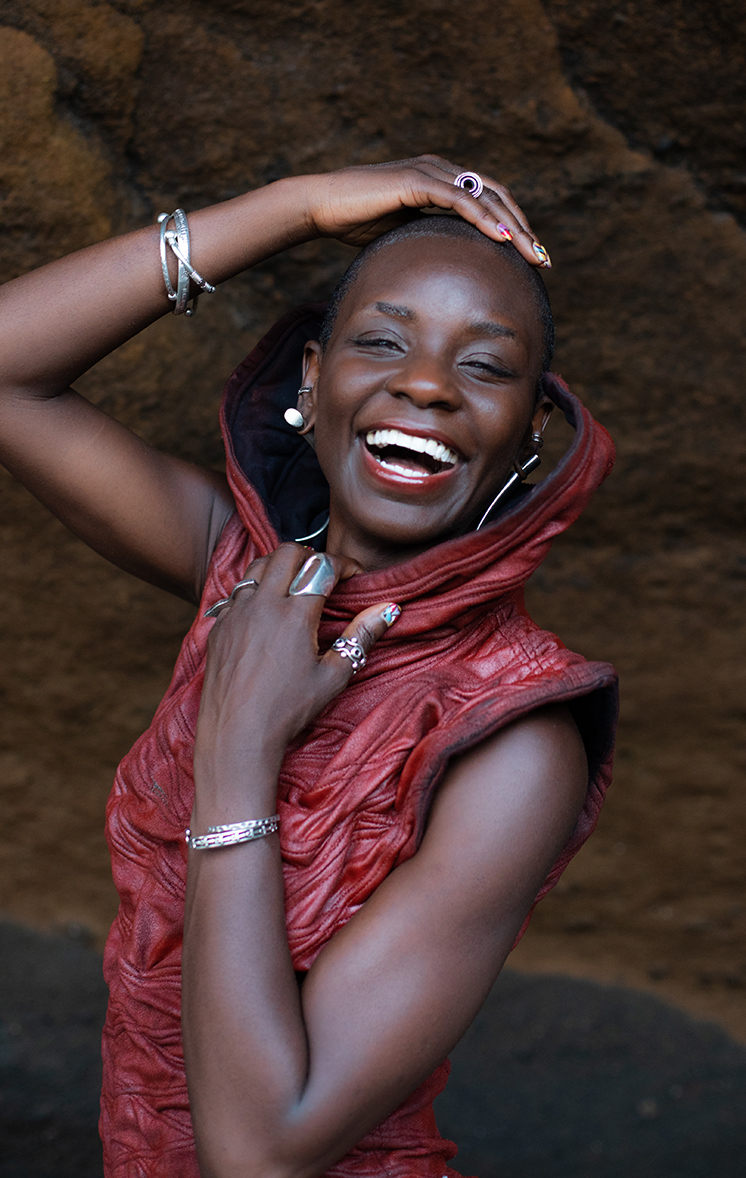 At the core of Chocolako's philosophy lies "Innergy" – a term she coined to represent the delicate power between formless and form beneath the lining of our skin. By embracing Innergy, seekers can cultivate ease, stability, and coherence in their lives.
When not teaching, Chocolako explores the world, absorbing fresh insights and inspiration to share with her students. Whether immersing herself in the teachings of spiritual leaders in Peru, meditating alongside elders in Sri Lanka, or strolling through nature's embrace, she remains open to new ways of understanding the universe, all the while aiding others on their transformative journeys.
Currently, Chocolako serves as a resident yoga teacher and trainer at The Yoga Barn in Ubud, Bali. Here, she leads weekly classes, workshops, and unique offerings like Cacao Circles with African Dance, and the transformative Womb Wisdom Wellbeing 200-hour Yoga Innergy Teacher Training program.
"Why is it you can never hope to describe the emotion Africa creatures? You are lifted. Out of whatever pit, unbound from whatever tie, released from whatever fear. You are lifted and you see it all from above."
– FRANCESCA MARCIANO
The Details + Travel Info.
Getting there:
NBO is the airport code for Nairobi, Kenya. Additional details will be provided in the welcome pack three weeks before departure. Our retreat dates are October 18-29, 2023.
Checking in:
CHECK IN TIME:
12pm on Wednesday October 18th
OPENING CIRCLE:
5pm on Wednesday Oct 18th
CLOSING CIRCLE:
5pm on Saturday Oct 28th
CHECK OUT TIME:
10am on October 29th
What Should You Bring?
Your curiosity and sense of adventure, an open mind and enough memory cards for the camera!
As a general guide, comfortable and casual clothing that you can wash and wear is recommended while on safari. Muted colors are best for game viewing. Game drives are generally conducted in the early morning and the late afternoon, which can be cold. The temperature often warms up during the day, so it is best to dress in layers.
The most practical items to pack for your Kenya safari are:
Clothes in khaki, green, beige and neutral colors
Long-sleeved shirts that offer protection from the sun and mosquitoes
T-shirts
Shorts or a light skirt
Jeans or safari trousers for evenings and cooler days
Jackets and sweaters for early morning and late afternoon game drives
A lightweight waterproof jacket in case of rain
Swim and beachwear
Comfortable walking shoes
Sunscreen, sunglasses, a hat, insect repellent, moisturizer and lip salve
Binoculars and camera equipment
Terms and Conditions:
Click here to review terms and conditions for Yoga Innergy retreats, trainings and workshops
PAYMENT PLAN
Payment plan: click installment plan button/option and pay deposit.
Contact info@chocolako.com for details.
Join us for the adventure of a lifetime—the Renew Your Rhythm Safari Retreat in Kenya!
Immerse yourself in a restorative yoga practice, guided meditation, a kindred community, inner reflection, cultural delights, and Renew Your Rhythm.
Payment plan: click installment plan option and pay deposit.
Contact info@chocolako.com for details.
SINGLE OCCUPANCY ROOM
(Single room for one person)
$4,799.00 USD
Installment Deposit = $500
DOUBLE OCCUPANCY ROOM
(One room with two beds)
$3,999.00 USD
Installment Deposit = $500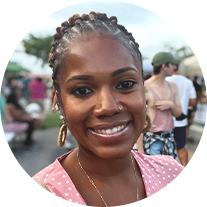 "I was introduced to Chocolako during the height of the pandemic
through her weekly meditation on Instagram Live. Her meditations were a Godsend and helped me find my breath at a time when anxiety and depression were at an all-time high. She not only provided me with 30-60 minutes of calm but she also provided me with tools that I could incorporate into my everyday meditation practice.
After attending her virtual meditations for a few months, I knew I had to attend her Yoga retreat in Tulum, Mexico. The Yoga Innergy retreat was life-changing for me. I learned so much about myself through the workshops and activities. It was during the retreat that I received the direction and the courage to make a bold life decision.
Chocolako continues to share her bright light with everyone she meets. Months after the retreat, she continues to check on me and provide guidance, support and direction as I embark on my own yoga teacher journey. I'm grateful that our paths crossed and would highly recommend her classes, retreats, and yoga teacher training."
KIYONA MIAH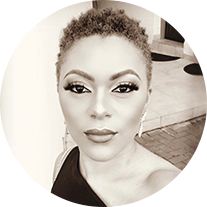 "Classes with Choc are always an amazing experience.
She connects with all the class participants, and you will always feel like part of a family in her class. She is very personable and no one feels left out. She's one of the best instructors I've had!!"
NJI M.